Back to all posts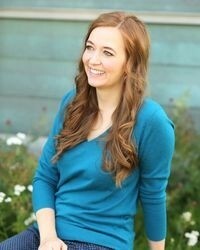 New York Times best selling author Shannon Hale started writing books at age ten and never stopped, eventually earning an MFA in Creative Writing. After nineteen years of writing and dozens of rejections, she published The Goose Girl, the first book in her award-winning Books of Bayern series.Book of a Thousand Days, a standalone novel for young readers, is a Cybils award winner. Princess Academy won a Newbery Honor and is followed by best seller Palace of Stone and upcoming The Forgotten Sisters. Her Ever After High books have been runaway bestsellers.
Her books for the adult crowd are Austenland (now a major motion picture), Midnight in Austenland, and The Actor and the Housewife. With her husband Dean Hale, Shannon wrote two graphic novels: Rapunzel's Revenge andCalamity Jack, and illustrated chapter book The Princess in Black. Shannon's books have been translated into many languages and studied in classrooms from elementary schools to universities. She spends her days as a stay-at-home mom to four young children near Salt Lake City, Utah.
 
Visit Shannon Hale's website here.