Back to all posts
Posted on:
MES Walk, Run & Roll Club 2020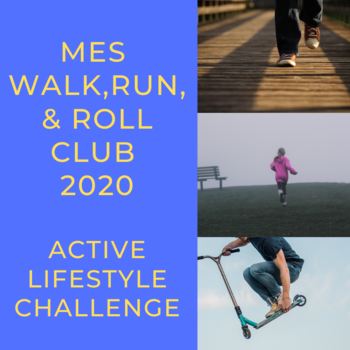 This year we would like to invite our MES family to join us in our At Home Walk, Run (and Roll) Club. 
Various Challenges: 25km or 50km or 100km
1km of walking or running = 1km on your tracking sheet.  2km of other physical activities (biking, rollerblading, skateboarding, longboarding, riding a scooter) = 1 km on your tracking sheet
For full details and for tracking sheet templates you can CLICK HERE.
Don't forget to take pictures of your children participating and post to social media using #MESMoves