Back to all posts
Posted on:
Choir Starting Sept 27 (Grades 3-6)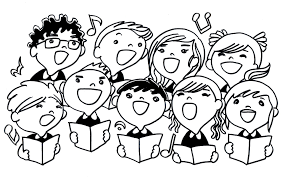 We are so excited to announce that we will be having school choir this year, starting on September 27, 2022. 
Details: Every student in grades 3-6 are invited to join!
Rehearsals
Every Tuesday and Thursday starting September 27 at lunch.
Students will eat together in the choir room quickly (no microwaves) and use the rest of the time to rehearse.
We do expect students to be at every rehearsal unless they are absent from school.
Performances
We plan on the following performances:

Remembrance Day Ceremony
Lethbridge Music Festival
Singing O Canada at a home game of the Lethbridge Hurricanes
Christmas community concert
Spring concert at a school assembly
Fee
There will be a $20.00 choir fee that will go towards the cost of a new choir shirt and travel expences.
Register
To register your child in choir, please fill out the form: CLICK HERE for the form