Back to all posts
Posted on:
Walk, Run and Roll - Finish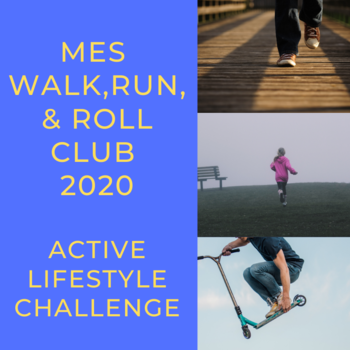 We would like to thank everyone in our our MES family who has participated in our At Home Walk, Run (and Roll) Club this year.  It has now come to an end and it is time to submit your distances.

Rembember that:

1km of walking or running = 1km on your tracking sheet.  2km of other physical activities (biking, rollerblading, skateboarding, longboarding, riding a scooter) = 1 km on your tracking sheet.

Please submit the number of km your child ran. If you have multiple children participating, PLEASE FILL OUT THE FORM SEPERATLY FOR EACH CHILD.
To get record your child's distance, click here